Home technology is simplifying tedious tasks while also keeping you and your family safe. Everything from robotic vacuum cleaners to advanced home security is now only the click of a switch or a voice command away. Home automation is advancing so rapidly that it can be difficult to keep up with the latest technology. The following are 6 incredible home automation ideas you need to know about.
1. Advanced Home Security
Of all the different types of home automation now available, security is one area that provides almost unlimited options. You can install a system or devices that you monitor yourself, or pay a fee to have your home monitored by a professional security company. You can also use on-demand services if you're temporarily away from your home. Hiring an outside service is more costly but if you have neither the time nor the inclination to install and monitor security devices yourself, it's probably the way to go.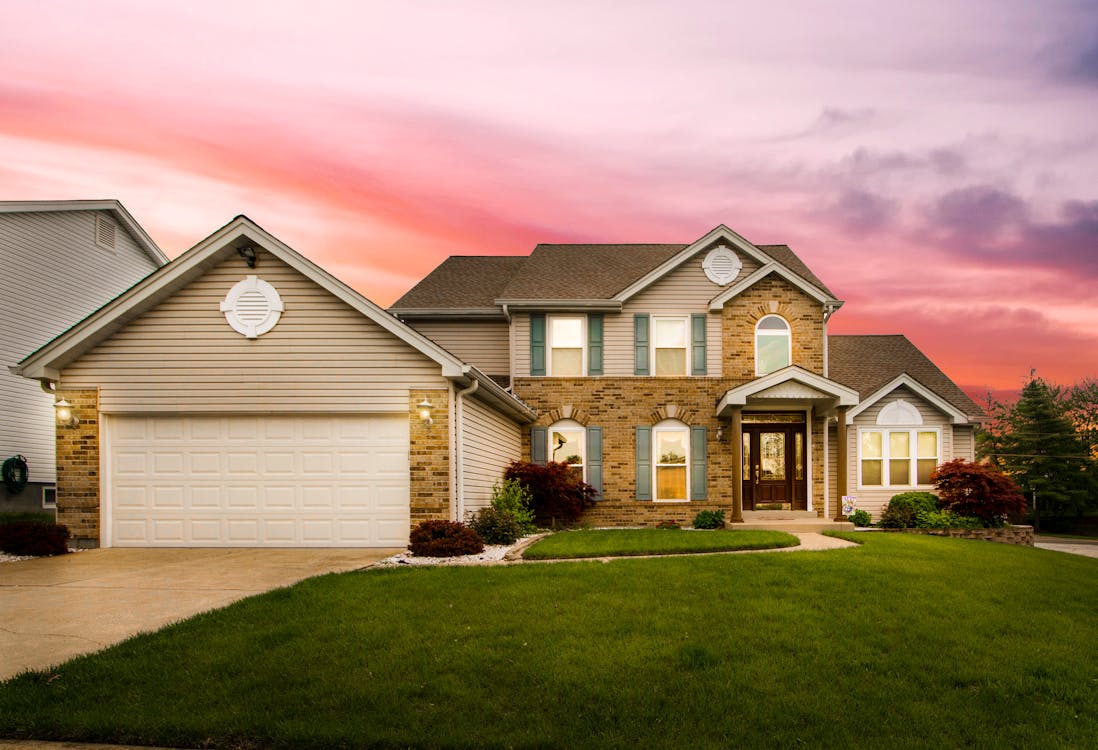 If, however, you decide to do it yourself, there are several specific types of home security you can use to safeguard your home and family. The simplest type of a DIY home security system would include installing a camera. A security camera is able to connect to your home WiFi, enabling you to monitor your home from your smartphone. The following are a few other advanced home security devices that you can add to create your own personalized system.
Glass Break Detection

 

- You can install this individually or for entire rooms. They work by sensing vibrations and even the tone of glass breaking. This helps minimize any false alarms.
Fire and Smoke Detection

 

- Several types of fire and smoke detectors are available that are easy to install and send alerts to your smartphone.

 

Safewise

 

reviews a variety of fire and smoke detectors currently on the market.
Motion Sensors

 

- Using lasers, motion sensors detect changes in temperature and sound. This information will transfer to other devices in your home as well as your phone.
You'll want to streamline all devices in your home security system through one centralized hub. A hub will enable all your devices to communicate with each other through a wireless system such as WiFi or Zigbee.
2. Geo-fencing
Geo-fencing is currently used by companies to improve digital advertising. It's also, however, used in home security by creating virtual boundaries around a specific geographical area using some type of radio frequency or GPS. The geo-fence normally operates with a hardware or software program. The motion sensor activates and you receive alerts when people or items leave a specific area of the home. There are several practical uses for geo-fencing.
Monitor Children

 

- You'll know exactly when a small child has left a designated area of your home or receive alerts when your 15-year-old's phone has entered or left the house.
Receive Alerts

 

- Send alerts to your phone reminding you to turn on your alarm system if you leave the area surrounding your home.
Coordinate Geofencing

 

- Set your geo-fence a few miles from home to trigger your HVAC system and find your home the perfect temperature when you arrive.
3. Smart Vacuums
Smart vacuums have been around for a while, but they've really advanced in recent years. Wired provides several examples of these types of robotic vacuums. Some are good for picking up dog hair while others are ideal for certain types of flooring. Many come with apps that will allow you to schedule vacuuming while you're still at work so you can come home to a clean house.
Most models have several stages of cleaning. These include a primary roller brush, side sweeping brushes and suction motors. Technologically, most smart vacuums have navigation algorithms and WiFi control through an app. They're also available in a wide range of prices. If you're not familiar with these types of vacuum cleaners you can try one out for only a few hundred dollars. If you're willing to spend more you can choose one that provides deep cleaning, a vacuum that's incredibly quiet or a top of the line vacuum that has advanced navigation technology.
4. Smart Heating and Cooling
Heating and cooling is a major part of any home. Implementing advanced automation not only provides the ideal comfort level for you and your family but can also save you a considerable amount of money on your home heating and cooling bills. There are a few great heating and cooling features that are worth looking into.
Thermostat Sensors- These particular smart thermostats provide sensors that can detect if someone is at home and has the ability to learn your specific routines and adjust itself according to your previous patterns.
Zone-Based

 

- The technology for home automation has gone beyond general heating and cooling. Program your temperature preferences into individual rooms and areas.
Green Features

 

- This is where smart meets eco-friendly. A few examples include using geothermal, which is an underground system of heating and cooling, and active solar heating.
5. Laundry Alert
Connect smart washer and dryers to a smart home system that adds several convenient features to make your life easier. According to Lifewire, it's possible to integrate your washer and dryer into your WiFi system as well as your smartphone. You have the ability to remotely start laundry from another location, whether it's your sofa or across town, using your phone. You can receive an alert when it's finished so you don't have to worry about wet clothes sitting in the washer or not having warm clothes and towels fresh out of the dryer.
There are several other ways that smart washers and dryers can make your life easier. Washers are now able to use a quieter washing cycle if the machine senses there are people in the home. Machines can even send you a text alert if at some point in the cycle it recognizes a blockage. If you're looking for a particular kind of smart washer or dryer there are several specific types currently available. You can find top-load and front-load automated appliances as well as electric and gas models.
6. Artificial Sunlight
What if you could enjoy the warmth and the uplifting experience of a sunny day anytime in the comfort of your own home? Installing artificial skylights into your home not only provides incredible aesthetics but may also improve your overall health. These optical systems reproduce the actual appearance of the sky and the sun. The technology is able to scatter the light in different densities in order to make it seem more realistic. LED lighting and fluorescent lights create this type of effect. It can even provide the light that is similar to various geographical regions. You can choose sunlight that is similar to that in Nordic regions, the Mediterranean and the tropics.
If you don't want to invest in an entire skylight you might want to consider a sun lamp. These are a far cry from the sun lamps of the '80s. Sunlight Inside is an example of a modern sun lamp that provides many of the benefits of natural sunlight. Many of these lamps are small enough to fit on a desktop and can provide a variety of light levels, just like the sun. Different styles of lamps can provide lighting levels from bright noonday sun to the soft glow of a sunset.
These are just a few of the exciting new ideas and trends now available in home automation. Whether you're looking for increased security, more convenience or ways to simply enjoy life more, advanced home technology is continually offering an amazing array of options.